Capt. Duncan Vaux
Crew Training Manager (Nominated Person Crew Training), Standardisation Instructor and TRI/TRE/LTC at Wizz Air UK
"Avion as a company has been a breath of fresh air, we've been working with them for years now and have been very impressed with the personal service model that Avion use. As a customer, we have been made to feel that we are important to Avion and that our opinion matters. The communication between our airline and Avion has always been open and constructive.

The simulator itself is a spacious environment and the IOS is instinctive to use. On occasion, we have suggested additional functionality for the IOS, Avion were very open to feedback and developed the functionality that we requested, to enable more efficient use of the FSTD in our sessions. Every individual in Avion, from technical up to CEO level, have all been professional with an added personal touch that makes our airline feel like an important, valued customer.

I have no reservation in recommending Avion as a solution for any airline looking to have a more personalised approach to their training needs."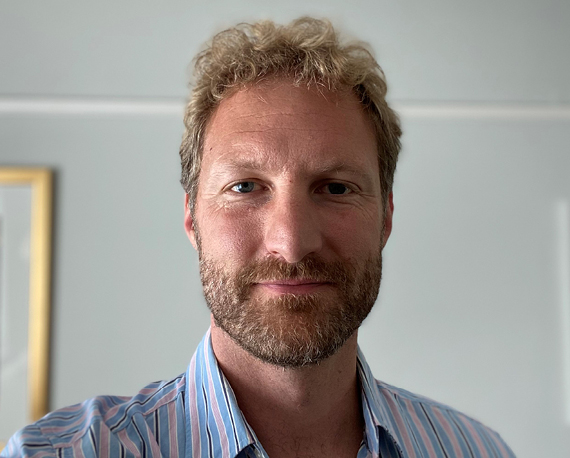 Capt. Eric Cordina
Chief Pilot Training at Air Malta
"As a company we have benefitted greatly from the cost-savings and flexibility gained due to the simulator being located at our home base. Avion works hard to continuously improve their product and are always readily available to help try accommodate any requests."
Capt. James Kingdon Leach
CEO at IAGO Flight Training
"I'm delighted with the high level of collaboration from Avion that's enabled the introduction of a next generation A320 Full Flight Simulator in the London area. The Avion team are innovative, highly motivated and great to work with. Avion state of the art simulation technologies allied with IAGO differentiated training programs combine to deliver exceptional flight crew learning and development opportunities. The London training venue will provide the market and our existing airline customers with greater choice, flexibility and value here in the UK. In partnership with the Avion Group we look forward to creating further market leading flight training solutions moving forward."
Capt. Ir. Fons Claerbout ✝
Senior Test Pilot
"Avion succeeded very well by using an approach with an empty sheet. The critical loop is optimized to produce the best possible handling and flying qualities as close as possible to the aircraft. The motion system and the drivers are of new generation with adaptive queuing to make maximum use of the long stroke. This results in more realistic behavior in the critical maneuvers like rejected take off and engine failure after take-off. The new Instructor Operating System is more intuitive than previous generation but still very familiar for experienced instructors."
Capt. Marios Kyriakou
Training Manager at Cyprus Airways
"We were delighted to see Avion entering the business of flight training with sophisticated equipment such as their full flight simulators for the Airbus A320. As an operator we experience a great amount of flexibility and efficiency at Avion.

Avion staff besides being enthusiastic about it are also very well educated and motivated towards achieving very high quality and standards. We see great results with continuous improvement."
Dr. Sunjoo Advani
CEO at International Development of Technology (IDT)
"To be a provider of qualified training systems in a highly competitive industry takes dedication, determination and a commitment to the customer. Having been in the simulation industry since 1988, I have had the opportunity to engage and collaborate with most of the market players. However, Avion is distinctively different. Its focused team is keen to embrace improvements to its precision-engineered products, driven foremost by pilot training requirements.

What's most unique about Avion is its engagement with airlines and training centers through the personal connections they create within the industry. It is truly a pleasure to continue to see Avion growing in the world of pilot training through its devotion to quality."