Impression of our new Avion A320 Full Flight Simulator.
Revolutionary features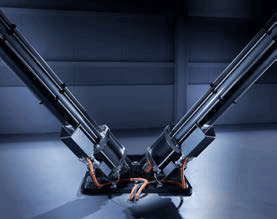 Certified and accredited
Avion simulators are qualified to the highest standards (Level D), according to EASA, FAA, CAAC FSTD guidelines. Qualification is done by an aviation authority and includes subjective flight testing and (objective) QTG's (Qualification Test Guidelines). The qualification process is always fully supported by Avion specialists.

Our organization has an ISO 9001:2015 certification from the International Organization for Standardization (ISO). The certification means Avion's quality management system complies with the requirements of ISO 9001:2015 for the design, production and service regarding flight simulators. Avion developed and implemented its quality system to continuously improve the company's overall performance, maintain a high-level of quality and strong customer service and to provide a basis for sustainable development initiatives.
Request more information
We can send you an information package with reports, energy efficiency and design options. Read about the benefits, the slick design and the endless possibilities.